!-[if lt IE9]> <!-[end if]>
Inquiry Basket ( 0 )
Company Details
Yangzhou Huating Brush Co., Ltd.

[Jiangsu,China]
Business Type:

Manufacturer

Main Mark: Americas , Asia , Europe , Middle East , North Europe
Exporter:

11% - 20%
Home > Video > Video Display > BAD BABY EATS POOP! DIY Fluffy Slime Prank w/ Chocolate (Chase's Corner #49 DOH MUCH FUN)
Online Service
Contact Person:

Ms. Wendy Zhao
BAD BABY EATS POOP! DIY Fluffy Slime Prank w/ Chocolate (Chase's Corner #49 DOH MUCH FUN)

Chase & his sister Lex are making DIY Fluffy Slime!!! Then, they prank their brother Mike but Shawn gets in some trouble!! Hope you enjoy all the fun, thumbs up if you do!!  What you need to make DIY Homemade Slime:
–Elmer's Glue
–Water
–Borax
OPTIONAL:
–Food Coloring
–Flavor ExtractsGlue Mixture: 1/2 CUP of Water per 1 bottle of Glue
Borax Mixture: 6 Cups of Water per 6 teaspoons of BoraxStep by Step Directions:
–Mix Glue with Water
–Add Colors to It
–Pour Glue Mixture into big bowl w/ Borax Water
–Mix glue in water
–Strain Water & Knead itLast Video on DOH MUCH FUN:
(◕‿◕)GUMMY vs. REAL FOOD CHALLENGE! LIVE Animals SCARES, PRANKS & FUN (Chase's Corner #48 DOH MUCH FUN)Other Videos from Chase:
(◕‿◕) Part 15: DOGGIE DOO w/ GRANDMA Surprise Bag – The Pooping Dog Game(◕‿◕) Part 16: PIE FACE CHALLENGE w/ SHOPKINS Game! Season 3 Blind Bags(◕‿◕) Part 17:  CHOCOLATE PEN – Making Tasty Treats (◕‿◕) Part 21: World's Largest Gummy Worm Fight w/ Oreos Dirt – Ahhhh SNAKE!! (◕‿◕) Part 22: Boys Make a Minecraft Movie w/ OBSIDIAN Series 4 STOP-MOTION! (◕‿◕) Part 23: SNOOPY SNOW CONES w/ GRANDMA + The Peanuts Movie Games & Magic(◕‿◕) Part 24: The GOOD DINOSAUR Surprise Egg!  A Messy, Wet, Poopy Adventure(◕‿◕) Part 25: Chase Makes FIZZY Soda! SODA SHOPPER MAKER!(◕‿◕) Part 26:  COTTON CANDY MAKER!!  5 Colorful Glowing Flavors  | DOH MUCH FUN(◕‿◕) Part 27: Buddy's Balloon Launch Game!!  High Flying Or Lying? (◕‿◕) Part 28: POO DOUGH!  Gross & Weird Poopy Toy Prank w/ TROLLS (◕‿◕) Part 29: GOOEY OOZE Monster Mess! PVZ Zombie Slime Head + Build Kit (◕‿◕) Part 30: PLAY-DOH LAUNCH GAME! Kid vs. Parents Challenge w/ Mystery Boxes(◕‿◕) Part 31: TALKING FART!  Gas Out Game w/ Guster the Stink Cloud(◕‿◕) Part 32:
Chase's Corner: CROCODILE DENTIST!  Snap! Ouch! w/ SCENTOS Scented Dough(◕‿◕) Part 33:
Chase's Corner: FOOL THE FROG!  Flies, Toads & Jelly Bean Loads?  CHALLENGE! (◕‿◕) Part 34:
JUMPING JACK CHUBBY BUNNY CHALLENGE GAME w/  Marshmallow Poop!(◕‿◕) Part 35:
GASSY GUS & WHO TOOTED?  Eat, Fart, Repeat!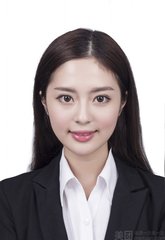 Ms. Wendy Zhao
What can I do for you?