!-[if lt IE9]> <!-[end if]>
Inquiry Basket ( 0 )
Company Details
Yangzhou Huating Brush Co., Ltd.

[Jiangsu,China]
Business Type:

Manufacturer

Main Mark: Americas , Asia , Europe , Middle East , North Europe
Exporter:

11% - 20%
Online Service
Contact Person:

Ms. Wendy Zhao
PooTrap, part of your dog's life – 006 (45 Sec.)

Dogs are smart, sensitive, and learn fast. Before you know it, PooTrap will become part of your dog's life!
More details: http://
Shopping Worldwide: http://
NO POOPS ! NO OOPS ! The best….
device cleaning up dog poop after your dog.
*More convenient and easier than Pooper Scooper.
*All paper, biodegradable or plastic bags can be used.
*Never touch the yucky, wet, dirty poop from your pets.
*Your best safety net for walking multiple dogs.
*No more guilt, embarrassed, or dirty looks from neighbors.
*Fits all different size of dogs, easy to slip on and off.
*No more need to carry excessive amounts of toilet paper, newspapers, or plastic bags.
*Good advantages, easy directions with whole new designs.
*The greatest environmental and eco-friendly pet's poop collector.
*The best solution even if dog's diarrhea.
*With PooTrap, your dog can choose anywhere to "let go".
*PooTrap becomes your dog's best little helper.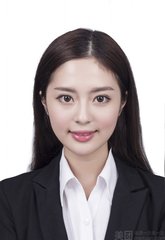 Ms. Wendy Zhao
What can I do for you?